Case study:

Hearing Aids Online
Hearing Aids Online
Hearing Aids Online act as an independent hearing centre, and rather than fit you from a limited range of products, they give you access to the world's finest, invisible, hearing technologies. Foremost, they understand your needs and source the world's best possible solutions.
Being independent Audiologists Hearing Aids Online will design any solution available from global leaders in hearing technology and services. As university trained Audiological specialists, they are qualified to design and implement solutions to your lifestyle requirements.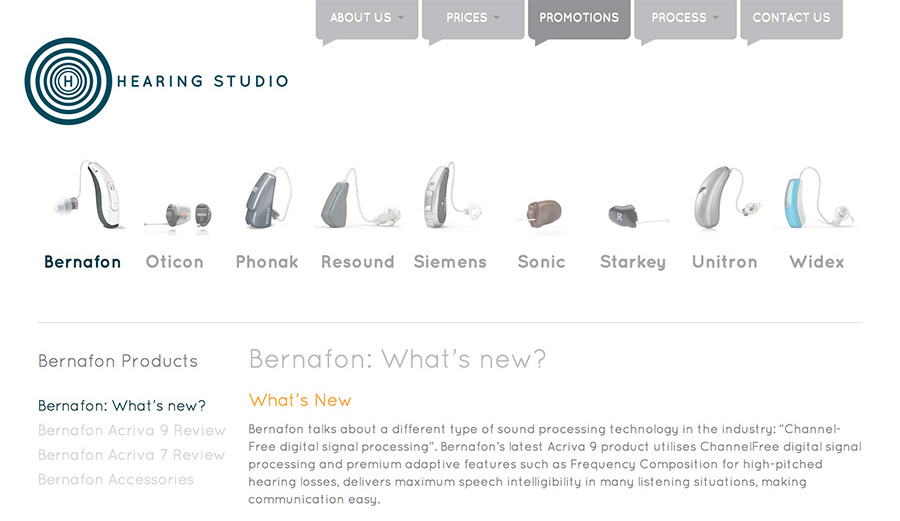 Displaying a complex matrix of data displaying hundreds of constantly changing products from nine manufacturers was a challenge. Making this data easy and intuitive for the client to manage was a further challenge.
The site was design and developed with one of our Agency Partners Thompson Cooke Design. ExpressionEngine enabled us to build a backend administration system that is incredibly easy to use and keep up to date.
The interface encourages the user to explore the many options they have in combatting hearing loss but never feels cluttered or complicated.