Case study:

Monson Property Pty Ltd
Monson Property Pty Ltd
Monson Property Group is a property development company based in Melbourne, Australia. Over the years, the company's directors have been responsible for the management of a number of Australia's most successful development projects.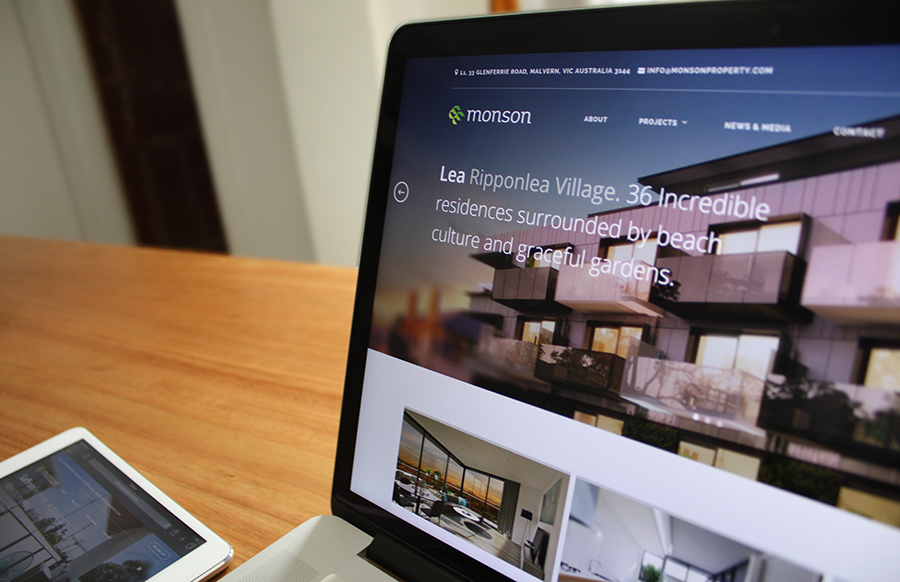 Monson Property Group's mission is to create highly desirable living and working environments for Australians whilst establishing itself as the most trusted, dependable developer that always delivers a superior quality product.
Story Group built the Monson site in conjunction with our agency partner Renee Stah Pty Ltd. The Story Group built a easy to use content management system so the company can manage their projects, news and property details easily and the integrity of the site design is not compromised. The site is fully responsive, working across mobile, tablet and Desktop devices. Monson also manage and send regular newsletters to their large subscriber base. Users can subscribe to the mailing list via the site and manage their preferences.